New York's PLA Addiction & The Impact on Affordable Housing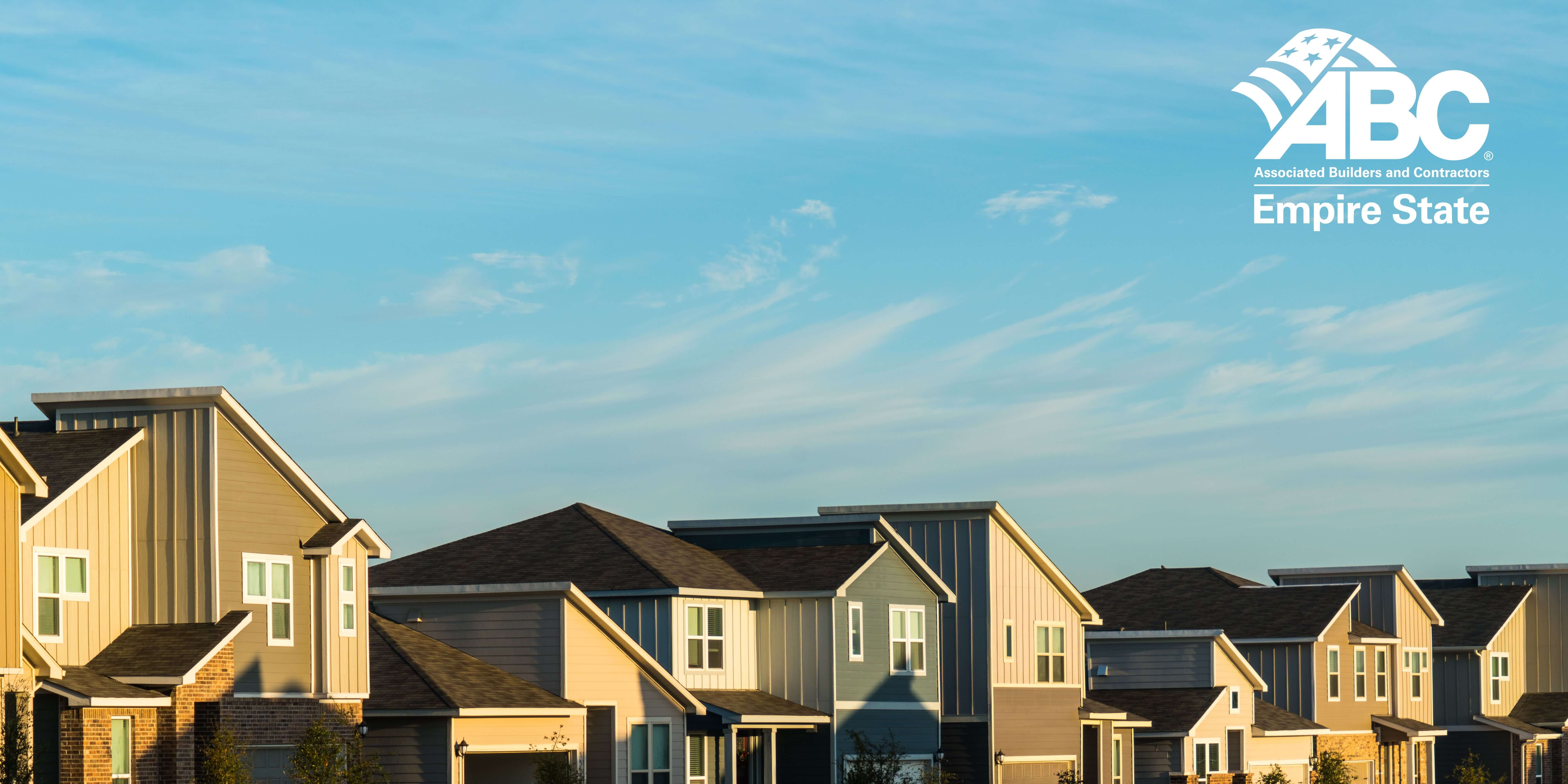 Governor Hochul has announced multiple large-scale housing developments. One major announcement was the 1200 new housing units being built at 5 World Trade Center in New York City, where one-third will be affordable housing. ABC applauds the Governor for her commitment to relieving the housing crisis looming large in New York. With that said New York State has an addiction to mandating Project Labor Agreement (PLA) to these projects. It's time for an intervention.
PLAs eliminate opportunities for non-union workers, reducing competition. That's because PLAs force contractors to hire most of their workers from the union halls. Imagine owning a company and being awarded a bid for a large state project. Then having to go and tell your employees that you've trained and worked with on countless projects that some must be replaced with unknown workers from the union hall. It shouldn't matter if they're in a union or not. You shouldn't be forced to replace your employees if you are a qualified contractor, and most contractors in New York refuse to and won't bid on work with PLAs attached.
That's a problem when most New York construction workers are not part of a union. Recent data from the Bureau of Labor Statistics show that 70% of construction workers in New York chose not to be part of a union. Intentionally excluding the vast majority of workers means there are going to be fewer bids submitted. When there are fewer bids on these projects, the construction price goes up.
A study by Dr. Paul G. Carr, P.E., from Cornell University, shows what happens when the number of bidders on a project is reduced. The study looked at hundreds of public works projects in New York State, finding that the construction costs increased when the number of bidders on the project decreased. Reducing two bidders added more than 4% to the bid cost. That added cost will guarantee that thousands of units will go unbuilt.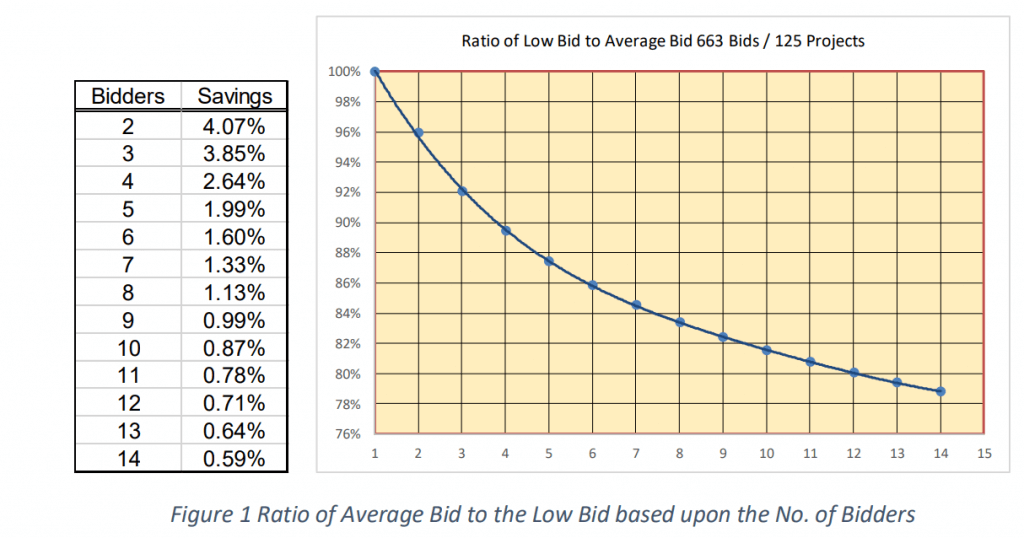 Another essential study to understand this issue is published by the Rand Corporation, a nonprofit, nonpartisan research group committed to the public interest. The study focused on creating affordable units in California through Proposition HHH. California invested $1.2 billion through its HHH program to create 10,000 new affordable housing units. The projects funded by HHH have nearly identical land costs and generally comparable soft costs as non-HHH-funded projects. However, the construction costs of HHH-funded projects are, on average, $81,000 (31 percent) higher per unit than the non–HHH-funded projects. This substantial cost difference can explain a significant portion of the difference between the projected cost and the actual cost of developments funded by the initiative. Fundamentally, the only difference between HHH-funded and non-HH-funded projects is the PLA. The report concluded that PLAs caused a 14.5 percent increase in construction costs which caused nearly 1,000 additional units to go unbuilt.
We cannot allow what happened in California to happen here. ABC wants to make it clear; we support building more housing. It's desperately needed. This desperation makes attaching a PLA even more egregious. Driving up costs and stifling production with a PLA will ensure that the goals set by the Governor aren't met. It's time for our leaders to stop their constant use of PLAs and allow everyone, regardless of their labor affiliation, to build housing units in the communities they live and work in.