Welcome to Associated Builders and Contractors of Empire State
We are the Empire State Chapter of Associated Builders and Contractors, a national construction association devoted to merit shop contractors. The Empire State Chapter serves over 400 members throughout New York State from our central office in East Syracuse, and from branch offices in Buffalo, Rochester, Albany, New York City and Long Island.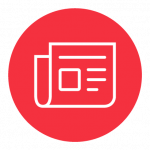 [New York] Dec. 7th-Associated Builders and Contractors has released its ninth annual Merit Shop Scorecard, announcing that New York has THE WORST public policy environment for merit shop construction contractors. Ranking 51 out of 51, New York rated the lowest based on state laws, policies, and programs related to open competition and developing current and future craft…
After renewable energy developers threatened to stop building billions of dollars of offshore wind energy projects due to the high construction cost, the governor and NYSERDA issued a new RFP allowing developers to rebid the projects. The rebidding process starts Thursday, November 30th. "We strongly support the development of new renewable energy systems; these projects…
I think it's easily understood by everyone that writing construction insurance policies and running a casino or sports betting site are both a gamble. Most of the time you win (insurers collect premiums but pay no claims and gamblers don't hit the jackpot) but sometimes you lose (a big insurance claim is paid or someone…
To learn more about ABC membership,
contact us below!