Governor is Right on Renewable Goals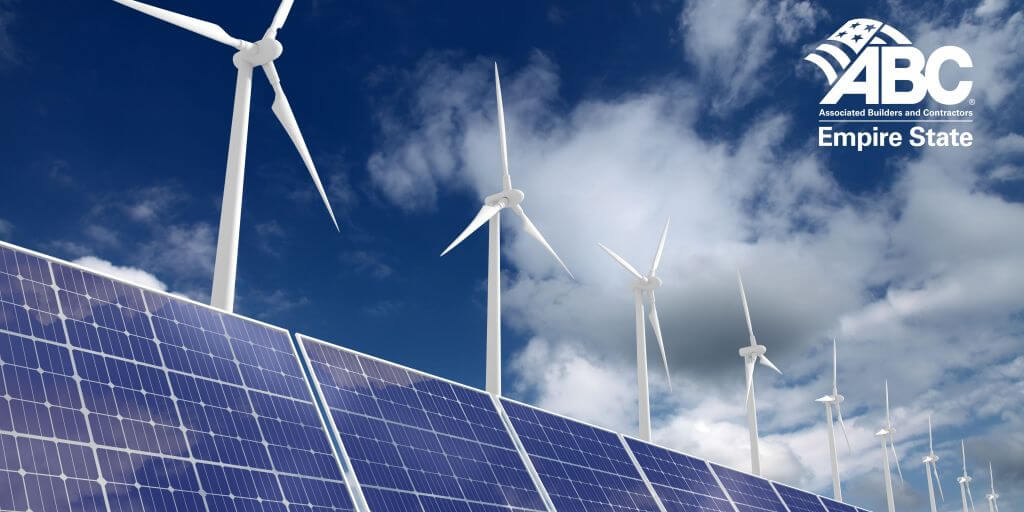 Since taking office, Governor Hochul has made climate goals and renewable energy a cornerstone of her platform. While there will always be debate about what to do and how far to push, I think most agree that the climate needs to be a focus for all of us. Whatever you want to believe is the cause, we're all experiencing changes in the weather that impact our daily lives, especially when it comes to reliable energy.
One piece of legislation working its way around the budget talks would be to allow the New York Power Authority (NYPA) to build renewable energy projects when the private market doesn't move quickly enough for the state to meet its climate goals. The Governor has indicated her support for the concept. While I don't agree with the Governor that NYPA should be allowed to compete with the private market, I do agree with one position she's taken. The Governor is 100% correct that any labor provisions and/or protections cannot be considered or promoted. It's basic math that drives this determination.
In New York, depending on where you live and the respective craft trade, roughly 70% or more of the construction workforce does not belong to a union. We're talking about tens of thousands of workers that would, with some simple language, be excluded from working on these projects. New York was already wandering down this path when last year it passed a law that any renewable project of 1MW or more needs to be built using prevailing wage, and the preference is for them to also include a Project Labor agreement (PLA) which flips most of the work to union contractors (as a matter of context, pretty much every project would be captured by this new law except when someone is adding renewable energy to their home).
You might be asking why labor protection for this work would matter. It's a good question. Let me dive deeper. New York is notorious for using the PLA to steer work to favored unions which tend to be large contributors to the campaign coffers of elected officials. The PLAs typically state that 2 out of 3 or 3 out of 4 workers need to come from the local union hiring hall. The PLA, because of the labor protection, discourages non-union contractors from bidding on the work since they won't be able to employ many of their current workers. Therefore the 30% of the workforce that is union tends to be busy with PLA work. And trust me, they're going to be very busy.
Currently, as we look across the landscape of New York, we can point to roughly $100B worth of PLA work currently underway or soon to be started. That includes the $35B in renewable work we referenced previously. It also includes signature projects like the new Buffalo Bills stadium, Phase 3 of the Rochester Schools Modernization program and the Inner Loop in Rochester, the I-81 and Micron projects in Central New York, airports across the Capital Region and Hudson Valley, and the Gateway Tunnel, LaGuardia and JFK expansion in New York City, and lots of MTA work on Long Island. That's a great deal of work for the foreseeable future, with only a small percentage of the workforce to get it done.
I have no doubt that elected officials across New York will continue to use PLAs to reward donors. It's my hope that Governor Hochul understands that the greatest threat to her climate and renewable goals are the demands for labor protections. There is simply no way for New York to achieve any realistic balance between fossil fuels and renewables in the timeframe outlined under the CLCPA, as long as labor protections like PLAs are a part of the equation. Even if NYPA gets approved (which, again, is a bad idea and bad policy), it won't happen. (SIDE NOTE: I really don't understand why environmental groups are aligning with labor on this point. They're shooting themselves in the foot and limiting their own goals. Let everyone "eat" at the renewable table. Moving on…)
I don't often agree with Governor Hochul on much. But in this situation, I do. I hope she'll continue to resist the call for union-only labor on current and upcoming climate projects (and construction in general). It's the only way New York can achieve its aggressive renewable energy goals.